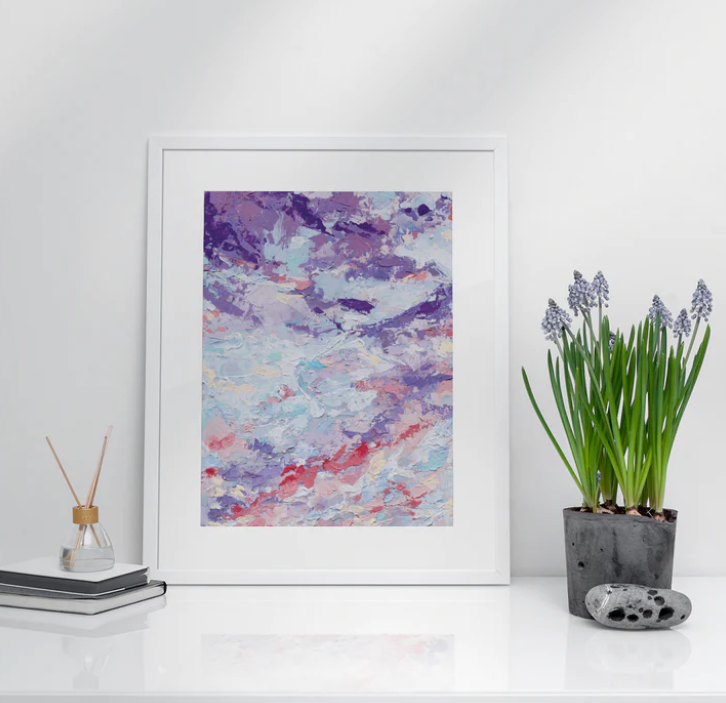 UW grad launches new online art gallery
Artterra, a new online art gallery and artist community focused on arts and crafts, helps new and emerging Canadian artists connect with each other and grow their businesses.
Parisa Golchoubian, co-founder of Artterra, created the site alongside fellow artist Renée Leighann during the pandemic.
Golchoubian is an engineering graduate from the University of Waterloo and a self-taught artist. After spending a few years as a software designer, she decided to turn her passion for art into a career. In addition to selling her own work, she helped local artists create their websites.
The goal of their new online art gallery is to take a more active role in marketing artists by helping them grow their audience, get more website traffic, and provide mentorship. Golchoubian said that being an artist is like being an entrepreneur, they have to learn how to market themselves and run a business.
"We're trying to improve the Canadian art ecosystem by creating our own ecosystem," Golchoubian said on The Mike Farwell Show on Tuesday.
Golchoubian said a big part of Artterra's marketing is telling the inspiration and story behind a specific piece. She believes that telling people the story behind the art changes the perception of how they interpret the work.
Artterra works are more suitable for interior design and home decoration lovers. The pieces available for sale range from unique original art, limited edition prints, textiles, jewelry and handmade products.
Currently, Artterra is building its artist community network, with over 400 Canadian artists having joined to date.
Local artists looking to join their community or those interested in Artterra's works can visit artterra.ca.