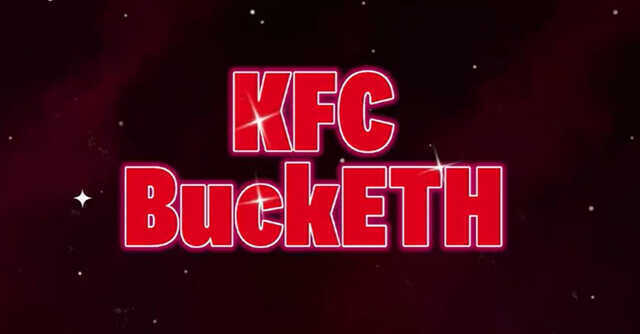 KFC launches NFT artwork that gives a year of free chicken
US-based quick-service restaurant (QSR) chain KFC announced the launch of a non-fungible token (NFT) illustration on Thursday. Revolving around the 'bucket' portions of the business, the NFT, called 'BuckETH', is based on the Ethereum blockchain and was developed by KFC in partnership with Mumbai-based digital marketing company Blink Digital.
The NFT artwork will be hosted on OpenSea, known to be the world's largest marketplace for NFTs. The latter refers to a piece of digital art that is digitally signed by a unique token, which marks it as the sole property of the person who owns the token themselves. Essentially, NFTs have attempted to replicate the unique ownership aspect of a physical work of art in digital format – although industry opinion is mixed.
According to KFC, the artwork is an amalgamation of 150 different artworks created by artists across India. Each of the 150 coins would designate a city in India, where KFC has an outlet.
The artwork, according to KFC, can be won by a user by participating in a digital marketing campaign through the company's Instagram account.
Certainly, KFC is not the only brand in India looking to use NFTs as a way to boost customer engagement with their internet presence. Last month, on July 14, e-commerce platform Flipkart announced its official entry into the NFT space with a co-promotion activity with British consumer electronics brand, Nothing.
Indian textile conglomerate, Mafatlal Industries, is also looking to open an NFT store to increase customer engagement through such activities.
Praphul Chandra, managing director of blockchain and NFT creation platform KoineArth, told Mint last month that while the initial interest in NFTs came from artists, at present NFTs are considered as a way for brands to conduct marketing campaigns. Brands such as MG Motors have also entered this space to build and grow an NFT store for customer engagement activities.
Since its initial popularity phase, experts say that global stock market declines due to inflation, coupled with the crypto market crash, have wiped out the liquidity of the NFT space. According to data from global NFT market tracker NonFungible, while the global NFT market recorded a daily trading volume of more than 200,000 units and a total trade value of $428 million a year ago, the numbers have fallen. at 12,700 units and $4.7 million at the time of writing.
While the volume of NFTs traded has fallen by 94% over the past year, the total value of NFT sales worldwide has fallen by nearly 99%.