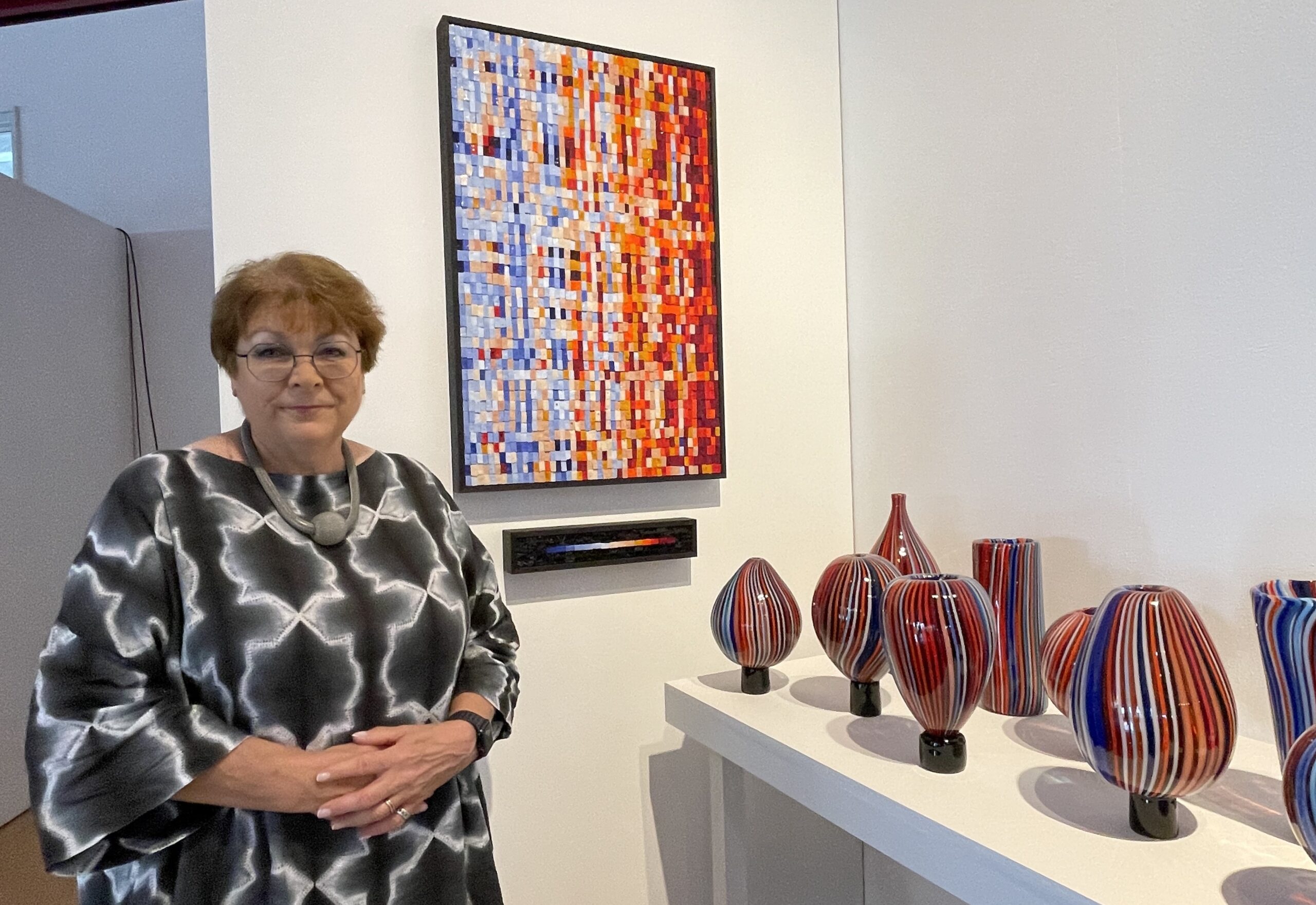 Climate stripes artwork to be showcased in a London gallery – Reading Online Today
UNIVERSITY of Reading climate stripes on display at an art exhibition in London.
Glass artist Cathryn Shilling has taken her sculptures on tour as she seeks to raise awareness of global warming.
His collection, titled The Path We Follow, was recently exhibited at the British Glass Biennale in Stourbridge in the West Midlands.
It features a mosaic of stripes, as well as several glass vessels adorning the design.
Cathryn said: "The increase in temperature change across Europe using observed data can be visualized in many ways, but there is no doubt that we are on a dangerous path.
"This installation is in two parts. A mosaic visualizes temperature change across Europe over the 50 years from 1975 to 2020.
"The ships represent an assemblage of European nations, each displaying their own increase in temperature change over 80 years.
"Only by acting now and working together can we chart a new temperature trajectory towards a sustainable future."
Cathryn was one of 103 artists selected from 223 applicants to showcase the most diverse and outstanding glass art made in the UK over the past three years.
The stripes will be featured in VETRO II: Exploring Venetian Influence at London Glassblowing in Bermondsey Street from October 7-29.
The exhibition is set to take place after the Reading Climate Festival, where the stripes will once again be on display.
From September 24 to October 4, the week-long program of free in-person and online events to encourage positive action against climate change.
The brainchild of the university's Professor Ed Hawkins MBE, the climate stripes were created in 2018 to illustrate rising temperatures in cities around the world.
They have featured publicly on the main stage at Reading Festival, on Reading FC's home and away kits this year and on badges worn by US senators.
For more information on stripes, visit: www.showyourstripes.info/s/globe/