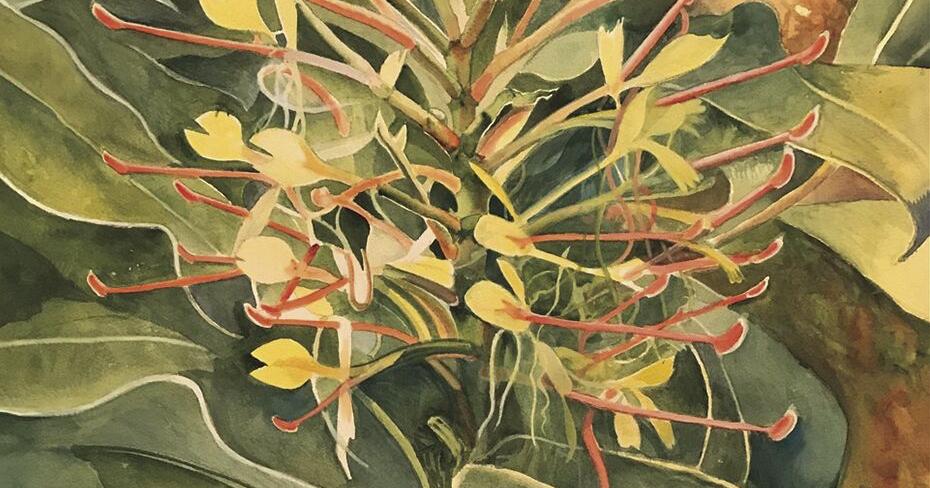 Bandon Library Art Gallery reopens with reception July 9 | Bandon Western World
The Bandon Library Art Gallery is pleased to announce its full reopening and the resumption of two-month exhibitions, with 'Sea and Sky', which will run until the end of July.
Summer has begun on the gallery walls, where the skyscapes and seascapes of Vicki Affatati and Abby Lazerow brighten Bandon's often cloudy days. Inside the library, Victoria Tierney has filled the Long Wall from cover to cover with watercolors and digital art, while neo-classical African sculpture by Charles Tatum continues in the display cases. A reception is scheduled for July 9 from noon to 2 p.m., in the Sprague Room at 1204 11th Street SW, Bandon.
A much-loved teacher and painter, Vicki Affatati has produced a series of brilliant skyscapes in acrylic, reveling in the colors of floating clouds and sunsets. Ashland's Abby Lazerow shares gallery walls with Affatati, whose highly skilled oil paintings depict the sea, swimmers and coastal cliffs. Together, these artists evoke the glory days of summer and recall all the beauty of the southern Oregon coast.
Inside the Long Wall Library, Victoria Tierney has displayed a collection of watercolors and digital art made with the Art Rage program. With one finger or her iPen and tablet, she draws, colors and paints, playing in a virtual sandbox, discovering new ways to express her seemingly limitless imagination. This digital work can be a complex abstract or a simple cartoon-like drawing, while his finely crafted watercolor plants and portraits demonstrate his virtuosity with conventional methods.