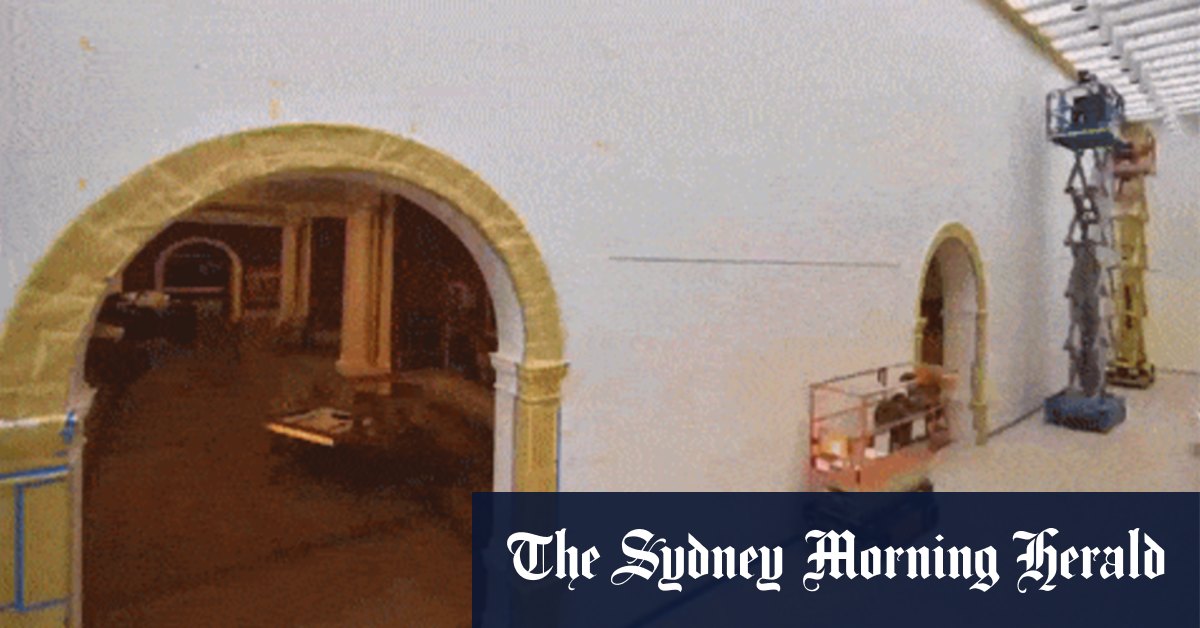 Art Gallery of NSW Stages John Kaldor Sol LeWitt Project
The third and final element of Kaldor's latest project is a "sound bridge" between Kngwarreye and LeWitt, consisting of three separate musical works, each a collaboration between a First Nations Australian composer and an American counterpart.
American musician Chuck Johnson and musician Yuin JW [Josh] Paton called their contribution Tangled Mirror Thread.
They only met for the first time this week but have been collaborating for months, exchanging ideas and audio files between Oakland, California and western Sydney.
"I was immediately on board with the project," Johnson said. "It sounded so good. Josh was processing some files I was sending, and vice versa. And then we ended up coming up with not exactly a start to finish for the 40 minute piece, but just as a rough idea of ​​what sounds belonged to where and the timeline.
Loading
One of the ideas the duo attempted to encapsulate from the artwork is the sense of disorientation felt by the team that installed it.
"There are moments in the music, where we try to emphasize that feeling of disorientation and overwhelmed distortion, as well as moments of relief, stepping back from that," Johnson said.
Paton was particularly touched by the story of Kngwarreye's influence on LeWitt.
"I didn't know about Sol and his affinity for Emily's work and it was nice to hear that it actually happened," he said. "People tell the story in different ways, but the way I interpret it is that he didn't really see her as an indigenous or altered artist in primitive arts or anything like that. It was more like, 'This is a peer. I thought it was really powerful.