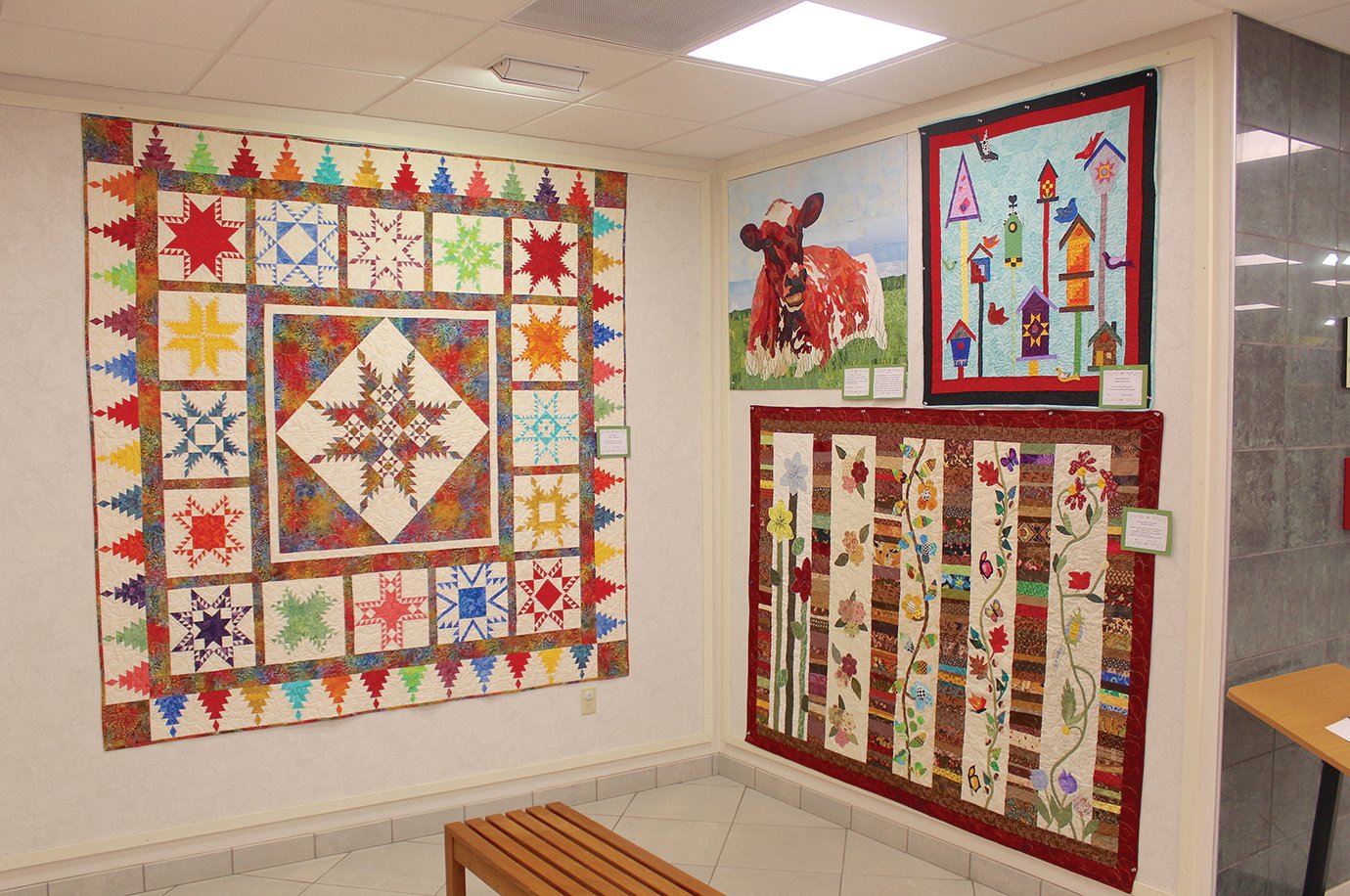 Sugar Creek Quilters Guild displays artwork at CDPL
Nick Wilson | nwilson@jrpress.com
The Mary Bishop Memorial Gallery at the Crawfordsville District Public Library welcomes the public to view the annual Sugar Creek Quilters Guild exhibit.
The creative textiles of Guild members will be on display until the end of April during CDPL opening hours.
A limited number of quilted works will be on sale during the exhibition through the circulation service.
There are over 40 quilts in different sizes and shapes. Their display is hung in such a way that it celebrates the "made" and "unmade" bed and draws attention to the different ways quilters use their skills to create many other household items. Some items are hand sewn and there are a variety of techniques used on their quilts. There is even a quilted cow. The Guild often participates in technical challenges with other regional quilting groups, such as the Braid Challenge which is currently featured in this year's exhibit.
On September 14, 1992, the first assembly of the Sugar Creek Quilters Guild met at the Old Jail Museum. At that point, they decided their goal was to encourage the joy of sewing and to strengthen the bond between quilters. The guild had its first exhibit nearly 30 years ago and they have exhibited their quilts at CDPL almost every year since 1995.
The Guild is dedicated to providing educational opportunities for beginner and advanced quilters by introducing new techniques, group challenges, expert-led workshops and guest speakers. They meet at 6:30 p.m. on the third Monday of each month at the library. They are continually accepting new members, professionals and amateurs, advanced and beginners, all are welcome.
For more information on CDPL hours of operation, visit www.cdpl.lib.in.us. If you are an artist or a member of an artist group and would like to exhibit your work at the Mary Bishop Memorial Gallery in 2023, contact the Gallery Coordinator at 765-362-2242 for details.