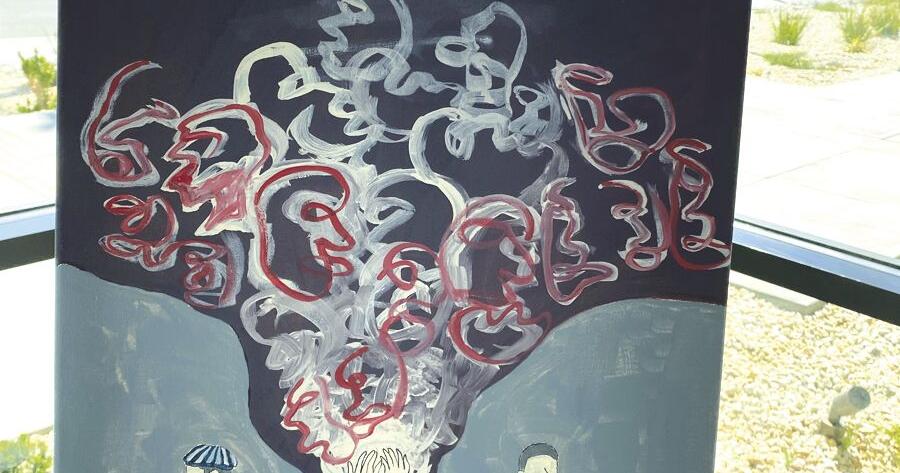 Student works exhibited | Local News
PALMDALE — Student artwork submitted for the Antelope Valley Union School District's eighth annual Holocaust Art Contest is on display through April 22 at the Edwards Federal Credit Union.
With more than 400 pieces submitted by AV Union High School District students, contest organizers will spin student artwork every few days through April 22 at the Credit Union, 39963 10th St. West.
Judging will be on Wednesday. The awards ceremony is scheduled for May 3 at 6 p.m. in the AV Union High School District Board Room at the new district office at 176 Holston Drive in Lancaster.
Categories include two-dimensional and three-dimensional works of art, spoken word, performing arts, which includes music, theatre, dance and technology.
Lancaster High School graduate Brooklyn Noriega, who won the Performing Arts category for her piano piece for two consecutive years, will perform at the awards ceremony.
The winners of the poetry illustration contest will be featured in the sponsor's book. Other winners include the cover, back cover and logo contest. The other winners will be announced at the ceremony.
Two special scholarships will be awarded separately from the winners of the art competition.
Avrum Harris, a committee member of the Holocaust arts competition who also served as a judge for the competition, died at 72 on March 14.
"He was a very dear friend," said retired Lancaster High School teacher Sue Strom, who resurrected the competition.
The sponsor's book will include a memorial page for Harris.
"We are also awarding a $100 scholarship in his memory to one of the winners," Strom said.
They will also award a separate $500 scholarship in memory of Eva Mozes Kor, an Auschwitz survivor who, along with her twin sister Miriam, survived medical experimentation under the direction of Dr. Joseph Mengele, nicknamed "the Angel of Death".
Strom befriended Kor, who died at 85, in July 2019.
The scholarship funds are courtesy of Kor's son, Alexander Kor, who donated to the contest.