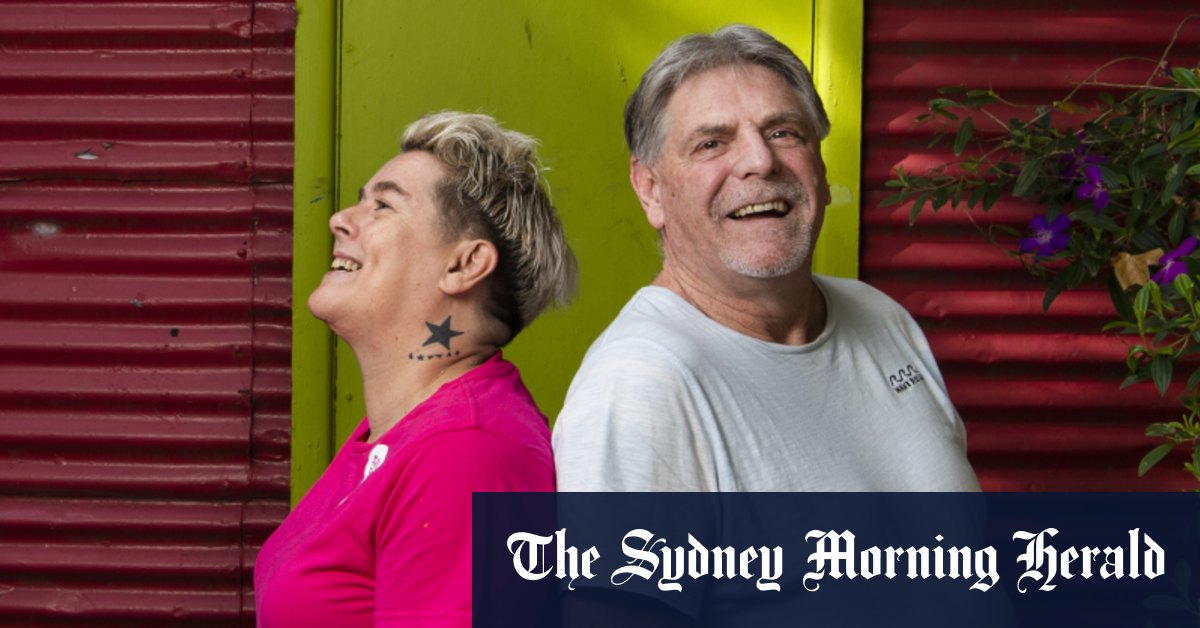 Ray never wanted to wake up. Now he's planning his next work of art
Imagine seeing your GP and instead of a pharmaceutical prescription, they refer you to an art class or suggest you join a community choir. It may seem like an old-fashioned notion from the 1970s, but "prescription arts" is a growing movement in the treatment of poor mental health; in Britain and other countries, it has been found to improve participants' well-being and lead to lower healthcare costs.
Now Professor Katherine Boydell of Australia's Black Dog Institute is investigating whether engaging in arts-based activities can help here. One in five Australians are thought to experience symptoms of poor mental health in any given year. As part of the study, a new ABC documentary, Space 22, features seven strangers between the ages of 18 and 66, whose experiences of mental illness range from anxiety, depression and post-traumatic stress disorder, and who participate in a range of creative endeavors over six episodes. Boydell measures their results throughout, and they're supported by Sydney psychotherapist Noula Diamantopoulos, who specializes in art-based therapy.
Hosted by singer Natalie Bassingthwaighte, the series also features visual artists Wendy Sharpe and Abdul Abdullah and singer-songwriter Eddie Perfect. Bassingthwaighte has struggled with mental health issues for years and was thrilled to be involved.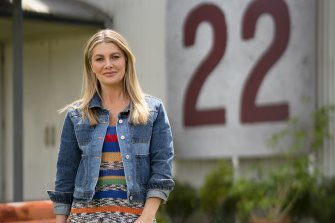 "I felt like everything I had been through up until now, I had been through to get to this," she says. Although she says she hasn't "hidden" to discuss her mental health, it has never "been front and center".
"I was nervous to be that person – what it would look like, how could it play out in my career – so I wasn't saying everything like I feel comfortable enough to do today. I now think it's so important to talk about it because so many of us are going through it.
All participants emerged from the experiment with a higher sense of well-being (according to Black Dog's scientific measurements), but perhaps none experienced such a drastic turnaround as Sydney man Ray, 66. (participants are only known by their first names).
At the start of the series, Ray, a retired engineer who suffered abuse as a child resulting in a life of depression and anger, says he wakes up each morning disappointed at having lived through the night; apart from his daughter and granddaughter, he finds little to enjoy in life. "I've always been a stranger, I've always felt alone or lonely," he says. It's hard to see. But at the risk of cliché, through the six episodes of the documentary, you can really see the light come back to Ray's eyes.
In recent years, Ray has found help in the form of trauma-based therapy, but anything artistically remote was way off his radar. "I always thought the arts were a waste of money," he says. "I thought if shit ever hit the fan with the world, the arts was the first thing that could lose funding because we didn't really need it. I was pretty wild about it – I just thought that it was a waste of time.
He came to the project through a call in a men's mental health Facebook group. It was through the Black Dog Institute that he found the type of therapy to help him and he was eager to help others. "I just wanted to stand up for men's mental health," he says, adding that he couldn't imagine getting anything out of it himself. "I came in with the attitude that the arts were just a goofy thing."
But after 10 days of exercises including drawing, painting, photography and songwriting, Ray is a complete convert; be part of Space 22 was a real revelation.
"I make art every day now," he says. "My living room now looks like Wendy Sharpe's studio! I take full advantage of it. I may be sitting here doing something else and feel like getting up and putting a few more brush strokes on the canvas, or doing another drawing.
He enters art competitions and even has a favorite visual artist (emerging British artist Adam Riches); Space 22 changed him immeasurably.
"When I go to bed now, the last thing on my mind is what my next piece is going to be about," he says. "And I have no problem getting up and feeling like doing something. The first thing that comes to mind now is, well, I'm going to do some art today and then I I'm going to start cleaning. It really surprised me how much I've changed.
Eddie Perfect, who has spent his life working in the arts, isn't so surprised. "Human beings have danced, sung and created…instinctively since humans have existed; it's in us to be creative," he says.
In a way, Perfect, who spent two days helping participants write a song together, says this Space 22 trying to measure is something that is inherently known to all human beings.
"Participating in a group is good for the human psyche. It teaches people to listen, to collaborate, to share, to be generous, to risk, to fail, to express what you think and feel," he says.
Engaging in creativity for fun, rather than a professional or monetary outcome, he says, is something we should all be doing. "Just pure creativity without all that bloody X-Factor bullshit. Not that, just people anointed by those imaginary gods as the person chosen to sing or dance or perform, and if you're not one of those people , you sit down, shut up and leave that to the talented people. We don't do that with sports or math," he says. "There's no other human endeavor where we don't expect that. that people participate without being professional, with the exception of the arts – and that's ridiculous!"
Vivienne, another program participant, says that after a few days with the group, she felt something inside her change. "I did talk therapy for years – debriefing of incidents and situations – but no art or music, and I loved it. It was a form of self-expression that I had never tapped into before," she says. "I had no idea what it was going to do to my brain, but I had some big breakthroughs."
A former scientist, Vivienne, 55, is a survivor of childhood sexual abuse, addiction and homelessness. She always loved music and looking at paintings, but had never picked up a brush herself. Since Space 22art is now part of his daily life.
Loading
"The producers gave us all a nice art kit as a thank you, then all my friends gave me art supplies, so I painted a lot – it's a really good way to connect" , she says. "We all need more than just sitting in a room talking about our trauma. That's part of it, but it can isolate. Hope people will get [from the program] that when you come together as a group, regardless of where you come from, there is a huge amount of healing power in there. It was all so uplifting.
Although, as happened with some of the participants halfway through the experiment, there were some weak spots.
Creativity, says Perfect, isn't necessarily just a pleasant experience. "Things that confront and frustrate, hard to overcome… for me, that's what creativity is – reducing it to something resembling, walking in a meadow among beautiful flowers sells it open. I think creativity is a real workout, not just for the joy receptors in our body, but also for things like frustration, pain and anger – that's where art comes into its own" , he said.
"I think we want stimulating, engaging and rewarding complexity in our lives and art can give people that."
Space 22 premieres on ABC May 17 at 8:30 p.m.
A cultural guide to go out and love your city. Sign up for our Culture Fix newsletter here.