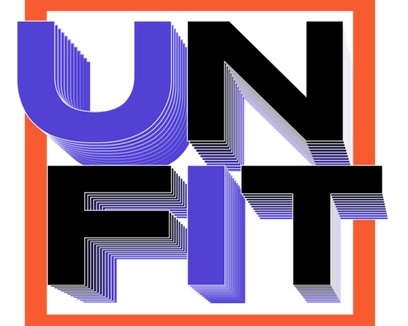 NFTxCincinnati Celebrates Digital Art at UNFIT Expo
HHave you noticed the term "NFT" popping up in news feeds over the past few years? The seemingly cryptic acronym has gained momentum lately, moving from tech-heavy digital spaces to the mainstream.
NFT stands for "non-fungible token", a digital asset as irreplaceable as a work of art and which exists on blockchain technology (a decentralized public register of financial transactions). NFTs have become somewhat revolutionary in the art world, allowing artists and digital content creators to generate new revenue and connect globally through virtual communities.
Confused? Curious? A collective of NFT artists, collectors, and enthusiasts called NFTxCincinnati hosts UNFIT, an immersive art gallery and exhibit that aims to educate newcomers and engage the local NFT community. NFT's works will be presented by artists from around the world, and there will be panel discussions with experts to shed light on the industry and the medium. The event will take place on February 25 and 26 at Sample space to banks. Round tables and an evening in the gallery will take place on Friday, and the gallery will be open for the last visits on Saturday.
UNFIT Co-curator Andrew VanSickle is a Cincinnati-based artist and photographer who has been collecting NFTs since 2021. "Values [of NFTs] I see as an artist that it's definitely possible to mint or save your artwork or edit via blockchain," he says. "The cool thing about it is that your art will always be pristine, hit, and forever. It also gives the artist a rent, of sorts, on the resale of the artwork.
When an artist sells one of their works as NFT, it becomes digital content. Yes, it can be viewed by anyone in the digital space, but since it is non-fungible (i.e., non-replaceable), only one person can claim ownership of it. NFT creators also earn royalties with each resale.
"If I was selling a physical painting in a gallery and the transaction happened, I'd make my cut and the painting would go somewhere on a collector's wall and that's it," says VanSickle. "The collector is in control. They can sell it for profit and they take the money, and I'll never see it again.
However, artworks created as NFTs can be viewed by anyone in the digital space and can be bought and sold virtually, and they remain in exactly the same condition forever. Its value is also generated not by art institutions but by members of the NFT community themselves, one of the main draws of the technology, says Van Sickle. When an artist puts an NFT up for sale, they set a "floor price," which is the most affordable price, and then a community of collectors and NFT enthusiasts raise or lower the value of the piece. He compares it to the stock market, in which demand and perceived value are constantly changing.
Take, for example, photographer Isaac "Drift" Wright, one of eight artists featured at UNFIT Gallery. In his biography, he describes himself as a US Army Special Ops veteran who learned to cope with PTSD through urban exploration. This usually involves scaling various urban structures that scratch the sky and capturing photos of the view below it. One of his NFT collections on OpenSea is titled "Where are my vans going; coin #104 in the collection was originally listed with a floor price of 10 Ethereum, and its current owner is now asking for 871 Ethereum (about $2.7 million) for resale.
VanSickle says Wright's situation is precisely what makes the NFT marketplace for artists so revolutionary. "Everyone has this opportunity," he says. "There are new superstars being born through NFTs. A whole different class of people outside of art institutions are deciding what's good and what's valuable.
UNFIT co-curator Noah Beiting says the community aspect of the NFT world is also a major draw for enthusiasts. Users can strike up a conversation, network with like-minded people, bond around common interests, and play a role in creating and supporting community-formed projects. Community moderators often hold giveaways and raffles as perks.
One of the communities Beiting belongs to is the Royal Society of Players, "an exclusive NFT community" with "an unrivaled collection of 10,000 handmade NFT playing cards". In a description of the function and benefits of the community, his website reads"[T]These cards are more than they seem – they're actually your keys to the Royal Society. For players looking to join the next party and connect with their peers both in the metaverse and in real life, we invite you to join the club and hit your cards, which have been conveniently left in the room for you to enjoy. you can admire them, cherish them. , and collect.
"The Royal Society of Players is a strong community with a lot of Cincinnati members," says Beiting. "They offer educational resources, live dating, grants to fund events like ours, and raffles to win frequent prizes and giveaways. Everyone is supportive and kind.
Beiting has been buying and trading cryptocurrencies since 2015 and collecting NFTs since 2021. He says the NFT community in Cincinnati is already strong and hopes UNFIT will help grow it. One of the first steps is to help educate newcomers about the medium itself, which is why he and co-curators VanSickle and Cincinnati artist Annie Burke have hosted a series of panel discussions that demystify the world of NFTs. Topics include "NFT 101," sustaining token market revenue growth, how brands use the medium, and metaverse architecture.
When asked how he sees the growth and potential of the local NFT community, Beiting replied, "More physical events. More local members who are part of global communities. More local artists are creating work and building communities to ensure the longevity of their art and themselves.
UNFIT is free and open to the public. The gallery will be open for three time windows over the two days. Reservations can be made through EventBrite.