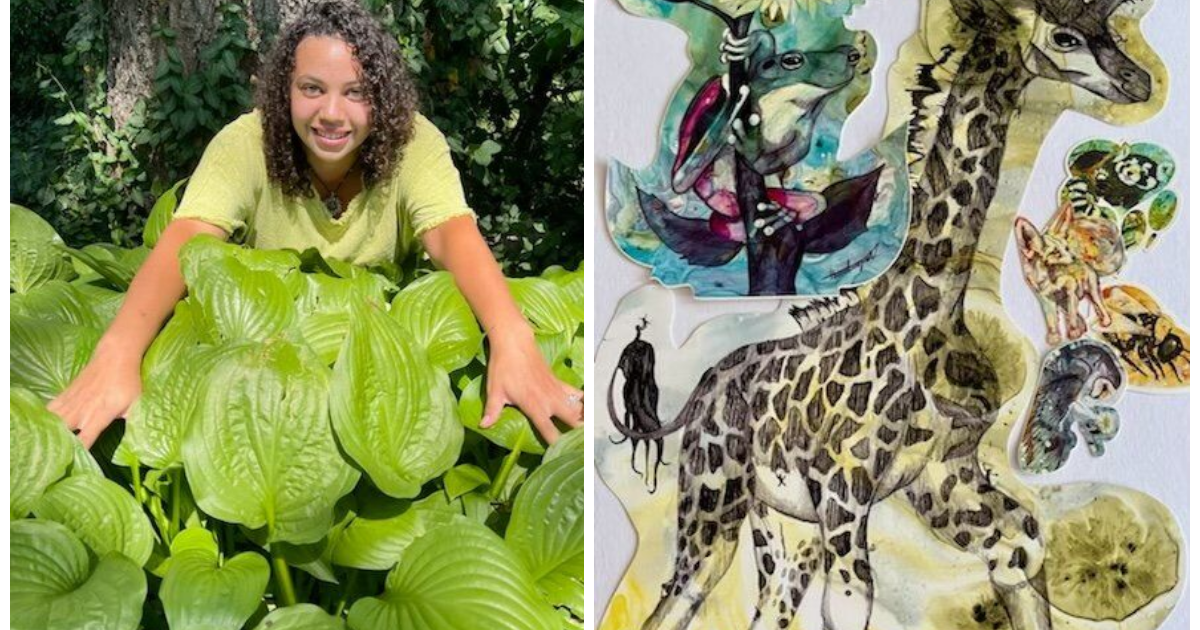 Made in St. Louis: Nature and Struggles Enhance 'Explosive' Artworks | Lifestyles
By Pat Eby Special for the Post-Dispatch

Alison Bozarth's art, the creatures and concepts she articulates in swirls of color and precise lines, in strong graphics and in playful designs can only be characterized as predictable and unpredictable, an idea that she embraces wholeheartedly.
"I find a lot of things really intriguing. I've always loved animals and nature, and my work reflects that, but I jump all over the place. I'm like freckles. I have freckles. They are random and beautiful, big and small, and they can appear anywhere. That's why I named my business Freckled Illustrations. When I'm intrigued by something, I pursue it," says Bozarth.
Bozarth and the baby bat • Stories and beautiful illustrations filled Bozarth's head when her parents read to her when she was a child, but a book, a story, resonated with her on many levels.
"The book "Stalluna" caught my attention. I love the illustrations, the baby bat and the story. She was different, but she learned to fit in," says Bozarth.
"Stellaluna" fueled his fascination with the natural world. "I loved the zoo, and from there I went all out to love animals. While other kids were watching cartoons, I was watching Animal Planet where a lion was tearing apart a zebra," she says , "and I was okay with that. It's nature."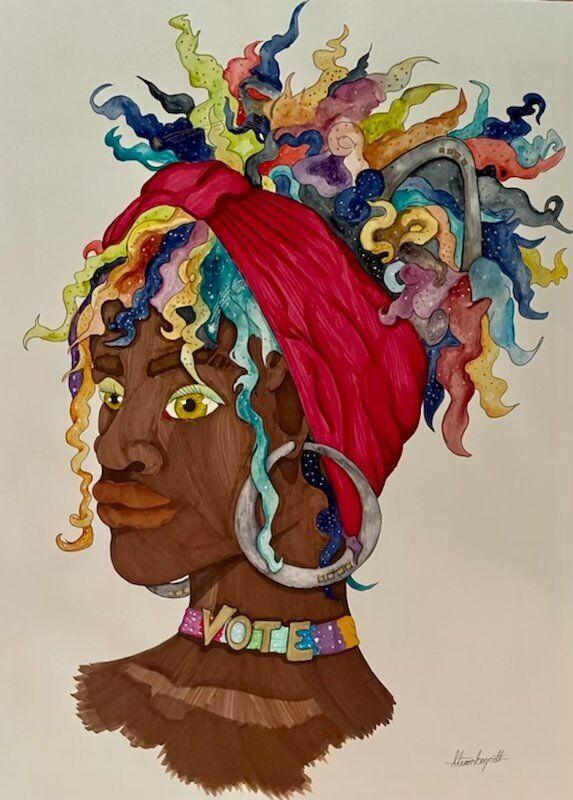 The story of the baby fruit bat that was out of place also touched the young artist. Ever since I was little, I have had a learning disability. I have difficulty understanding words and written language, which embarrassed me in class and created a lot of anxiety," she says. "I scored Genius in Emotional Understanding in personality tests at school, but schoolwork was hard for me."
Like Stellaluna, she found ways to turn her stumbling blocks into strengths. "I have a visual and emotional understanding of things. It explains why I have this need to express myself visually, and I think it also enhances my works.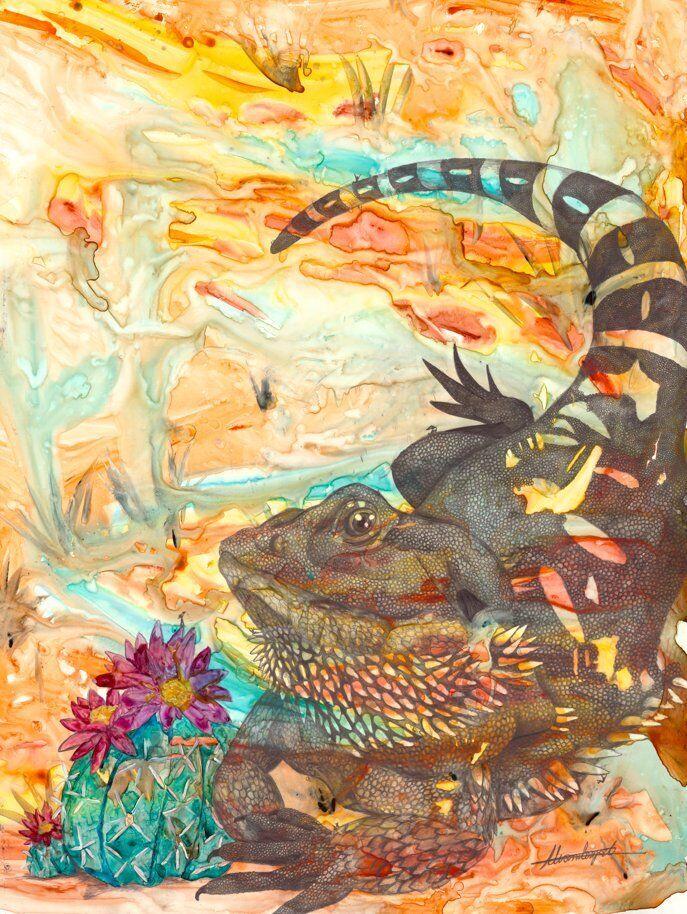 The path of life as an artist at work • Bozarth loved to paint and draw from a young age, but she hadn't considered going to college for art. When Webster University offered her an art scholarship, she visited the school. "It was small and local, and my parents loved that I was in town," she says. "I was disappointed that there was no illustration major at the time, but I was able to set up my own program with three teachers and it worked for me."
To graduate, Bozarth worked with teachers in painting, sculpture and drawing, skills she uses in her work today. The university brought illustrators to meet Bozarth and facilitated his learning there.
"One of my teachers at Webster, Carol Hudson, characterized my behavior and my artwork as Dr. Jekyll and Mr. Hyde. She described me as soft-spoken and very quiet, but she said my works were explosive, revealing and loud. I liked this description. I had never thought of myself that way, but it was fine with me," she says.
Into the unknown • Bozarth doesn't know where her interests and explorations will take her, a phenomenon she describes as "the unknown". "I'm an illustrator at heart, so I can back anything with a concept or a story," Bozarth says.
One of Bozarth's current projects, "Time to Talk," focuses on mental illness. "I wanted to make something invisible visible; give visual form to these illnesses," she says. She created strong black and white graphics to do the job, which she turned into a poster called "Time to Talk". Her experiences with anxiety informed her decision to make these works.
"I've only had one show with these parts, and I don't know where it's going to go from here," she says.
The journey to find out is worth making for Bozarth. "I have a home studio, so I work pretty much anywhere there's a flat surface in our house. Sometimes I'm tired of my house and just want to go somewhere quiet. I will take my work to my space at the Soulard Art Gallery. Sometimes I work in the morning and then I stay in the evening so people can see me and what I'm working on," she says.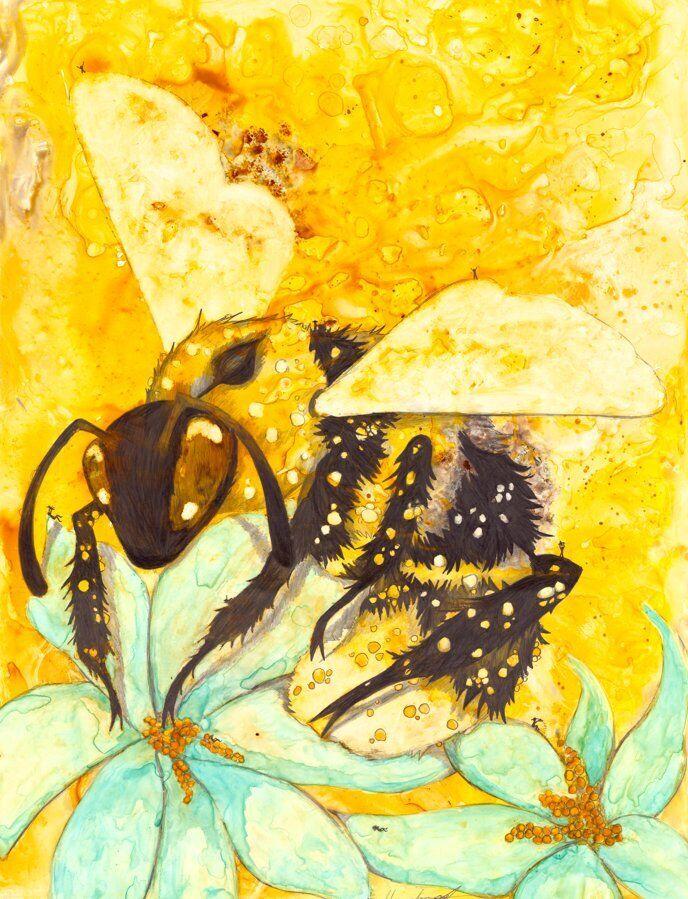 Family • Alison and her husband, Adam Martz, live with a curious cat named Ares, after the Greek god of war. She attributes her love of color to her mother, Renau Bozarth. Her father, Vernon Bozarth, shared his love of drawing and comics with Alison during her artistic journey.
What she does • In addition to the original paintings, prints, sculptures, stickers and wall decorations it makes and sells, Bozarth likes to tell stories through illustrations.
Or buy • Bozarth's works can be purchased at Soulard Art Gallery and Artisans in the Loop as well as on his website, alisonbozarthart.com. She also sells at art fairs and lists her upcoming shows on Facebook and Instagram. She will be at the Mosaics Fine Art Festival in St. Charles from September 16-18 and at Francis Park in the south of the city for Art in the Park on September 25.
How much • Original paintings range from $150 to $900 and are priced by size. Prints range from $10 to $125 depending on size and if framed or unframed.