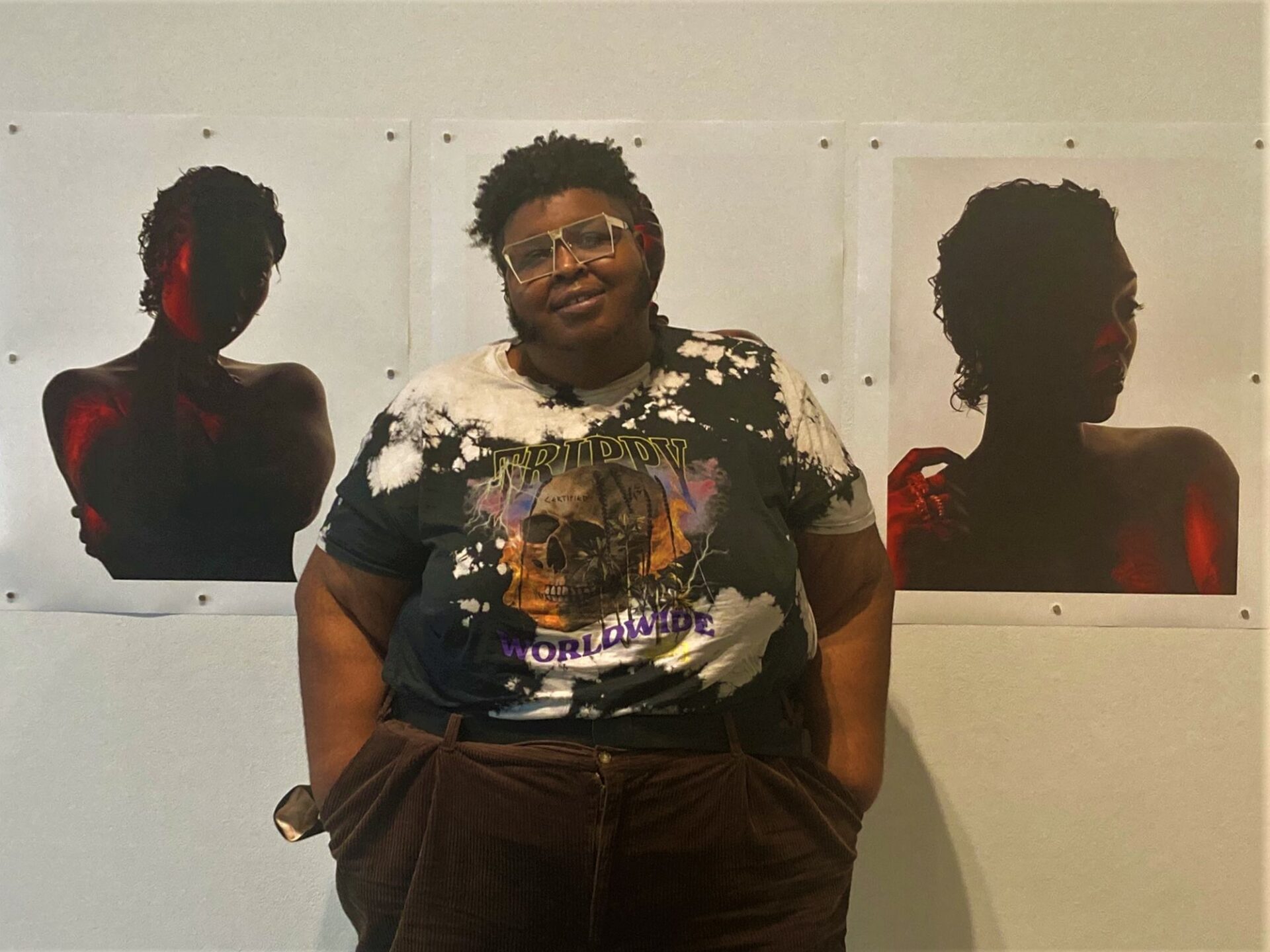 Herron School of Art Gallery Celebrates Body Positivity
When you think of the fashion industry, "body positivity" is probably not the first thing that comes to mind. Looking at the work of photographer Tarik Carroll, however, might change that. Carroll's first solo gallery, "EveryBODY ​​Is a Good Body: The Re-Formation of Beauty Standards," opens at IUPUI's Herron School of Art and Design on March 23.
The gallery contains a video element, as well as several prints that have been featured in GQ France. It was always Carroll's dream to shoot for GQ but the lack of diversity in the fashion industry – from skin tones to body types – left him dissatisfied with his work. It was a marketing ploy by American Eagle in 2016 — an April Fool's Day "joke" poking fun at the idea of ​​using plus-size male models for an underwear line — that inspired Carroll to make things happen.
"I got tired of creating work that I couldn't see myself in," Carroll said. "The American Eagle story made me think, 'What if I did this for real and created intentional work?' I wanted to present a spectrum of masculinity, a spectrum of body types and sexualities, and I wanted to create work in which people could truly appear as themselves.
Thanks to "The Everyman Project," Carroll found himself thrilled to be behind the camera again. The shoots — which he describes more as a party — also serve as a moment of healing for the men involved, who are typically left out of body positivity posts largely aimed at women.
"A lot of us men were raised on ideas that were very aligned with toxic masculinity," Carroll said in a subtle Brooklyn accent. "Men are not supposed to move or show weakness or softness. There was never a safe space for me growing up where I could say, "I don't feel comfortable in my body." … In having these conversations with friends, they had very similar, if not worse, experiences. I saw a common denominator that there is a lot of suffering among us men.
After her gallery opens on March 23, Carroll will participate in a discussion moderated by Herron Galleries Director and Curator Joseph Mella. Carroll is the first featured artist in the school's new annual series, the Michael A. and Laurie Burns McRobbie Emerging Artist Series. The gallery will be open until April 26.
Speaking to young artists, Carroll said, leaves him hopeful for the future of the arts world and the body positivity movement. Although the influence of social media has led to an "over-filtered" world, he said it also gives artists more opportunities than ever to share their work and develop their unique talents.
While Carroll cites photographers David LaChapelle, Herb Ritz and Avedon as her "trinity" of influences, her message for budding artists comes from another of her influences: Madonna.
"She made it clear that the purpose of art is to provoke and start conversations," Carroll said. "But also, to thrive as an artist, you need to express yourself from a space that feels truly authentic to you. That's not to say the influences go away, but I have to tell my story as a tall, queer, black person, and channel all of that into my work.
The free chat between Carroll and Mella will take place on March 23 at 5:30 p.m. at Herron's Basile Auditorium. The event is free and open to the public. To register, click here.
Contact editor Breanna Cooper at 317-762-7848. Follow her on Twitter @BreannaNCooper.