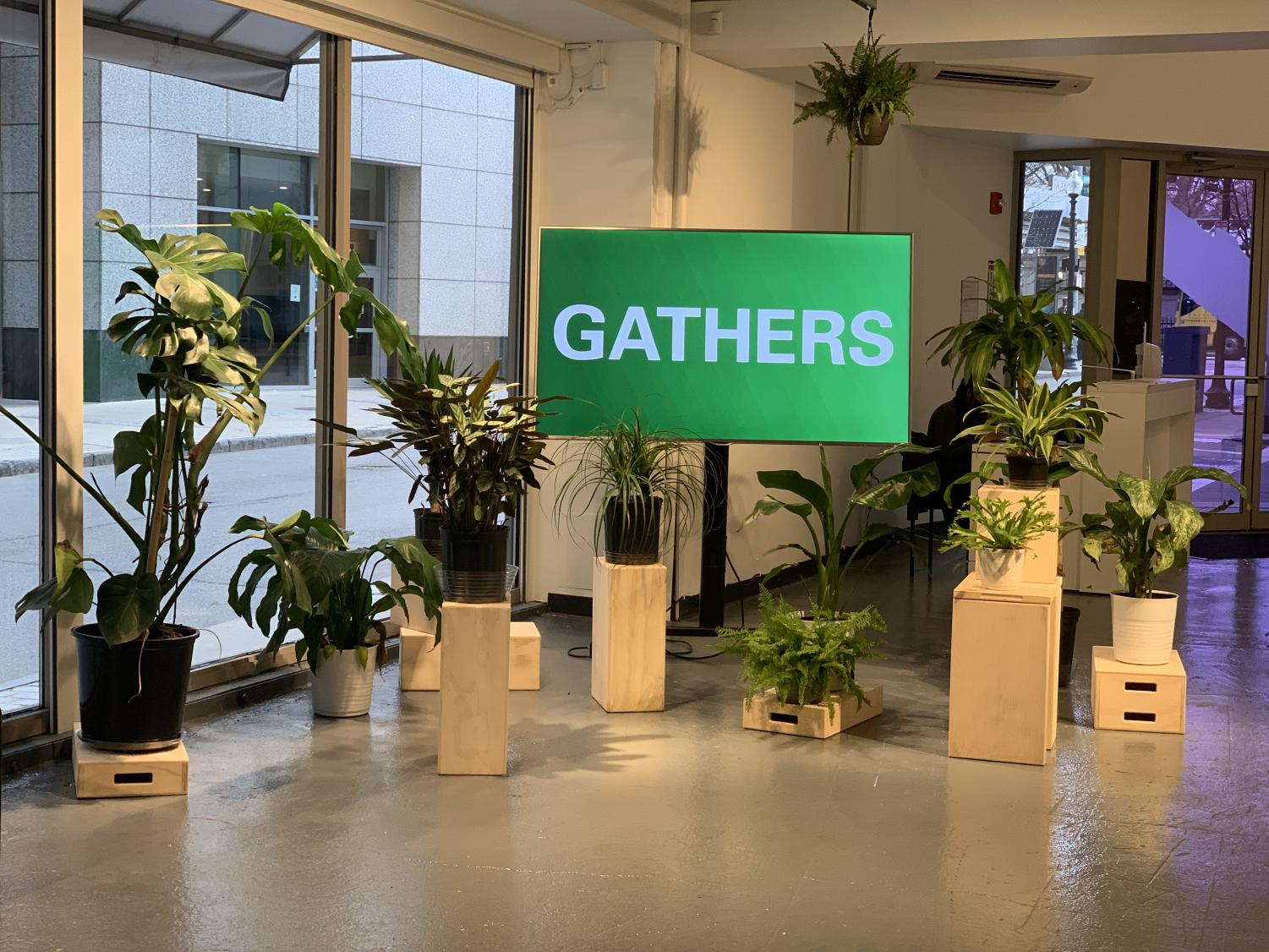 Emerson Contemporary hosts Media Art Gallery's 'Onomatopoeia' exhibition
The Media Art Gallery at Emerson Contemporary hosted Los Angeles artist and filmmaker Kerry Tribe's Onomatopoeia exhibition from Jan. 26 to April 3.
Tribe grew up in Cambridge and received her MFA from UCLA and earned a BA in Art and Semiotics from Brown University. His work mainly consists of films, videos and installations.
The exhibition presents works created between 2010 and 2021. According to the websitethe works "reflect the artist's longstanding interest in consciousness, memory, and the limits of linguistic communication".
Emerson Contemporary Curator-in-Residence Leonie Bradbury said Tribe's work intersects with contemporary art and different fields of study at Emerson such as communication, journalism and visual media arts.
"Three years ago when I came to Emerson – there are so many people who work with film and video -[and with] different fields of study at Emerson, I thought this might be a good time to reach out to her," Bradbury said.
They started working on the exhibition together three years ago, but were forced to put it on hold due to the pandemic. About a year ago they resumed work on the exhibit.
Onomatopoeia presents two documentary videos: "The Last Soviet" (2010) and "Afasia" (2017). Narrated and subtitled in English and Russian, "The Last Soviet" is a 10-minute video that offers different perspectives on the emotions of a Russian cosmonaut lost on the Mir space station during the collapse of the Soviet Union.
"Afasia" highlights a photographer who suffered a stroke in the left hemisphere, impacting his ability to communicate. Subtitled in English and Spanish, the photographer's reflection, combined with a description of Tribe's efforts to relearn a foreign language, provides insight into how language limitation affects life.
The exhibition presents two photographic prints from 2017, black tourmaline (front) and black tourmaline (back), which will be shown in the United States for the first time. Silkscreens inspired by cognitive tests as well as two new "scratch drawings" are also presented.
forest for trees (2015) features a monitor set among potted plants and apple boxes that displays one word at a time. Fantastic trip (2020) is a recording that visitors are invited to listen to on their personal devices.
"His work is really strong in the sense that the more time you spend with him, the more things you can experience in the world, and you start to see connections between all the different works presented together in the gallery, so that's gratifying in that sense," Bradbury said. "The more time you spend [on it]the more you benefit from it.