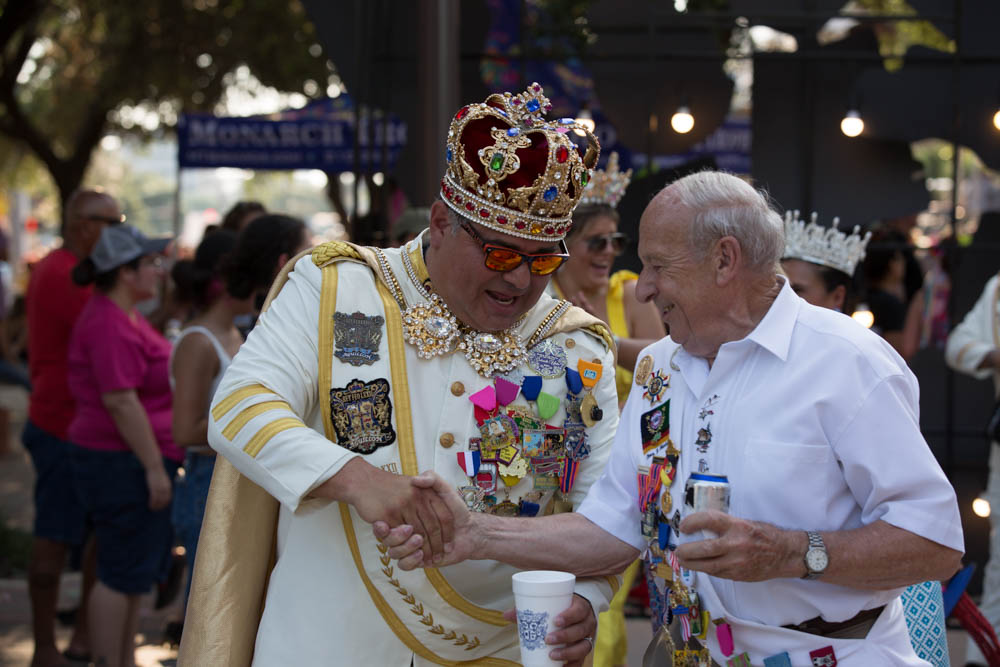 Artwork chosen for San Antonio Fiesta 2022 Official Medal
The city-wide celebration and colorful outfits are just days away as the Fiesta kicks off this Thursday, March 31. Just in time, the Department of Arts and Culture dropped the official City of San Antonio 2022 Fiesta Medal, commemorating a new public art installation by a local artist. Jeanne Fabian.
Fabian's "Vibrant Village" is a series of 12 paintings displayed in the lobby of the City Tower building in downtown San Antonio. The official medal is modeled after one of the paintings depicting colorful imagery of the skyline.