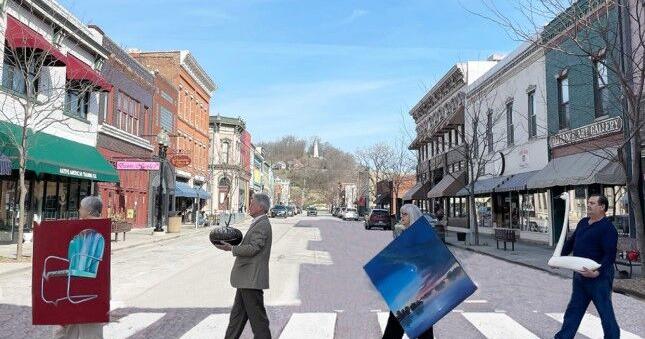 Alliance Art Gallery moves to new premises | Local News
HANNIBAL, Mo. — The Alliance Art Gallery will soon be opening in a new, larger location across the street.
The gallery was founded in 2003 and opened on the northwest corner of Center and Main. In 2008, the business was established in the current location as a place for people who love and collect art to connect with people who make art.
Alliance Art Gallery has become a popular attraction in historic downtown Hannibal. The commitment to showcasing the work of local artists will continue and grow as this group of owners/artists relocate their business to 121 N. Main St.
The Alliance Art Gallery will remain open at its current location, 112 N. Main St., until Sunday, May 8.
The gallery will reopen at the new location on Wednesday, June 1. Visitors are invited to explore the new space, meet the Alliance artists, and enjoy food and drink on the gallery's second Saturday evening from 4-7 p.m. Saturday May 14.
Each of the 19 artists in the gallery will donate two of their works for sale. All proceeds from these sales will be used to cover expenses the gallery encounters with the move.
The work of transforming what was until then a pizzeria into an art gallery has begun. The most critical aspect of this preparation is the installation of lighting to ensure that the colors of the artwork are portrayed accurately and without damaging the art.
Over the next few weeks, new track lights will be purchased and positioned, taking into account the angle and distance of the lights and the "color temperature" of the bulbs.
Though they will miss the beautifully restored rock face of their current building, Alliance artists look forward to showcasing their work in a space featuring an original tin ceiling and wide wooden floors crafted from wagons. a railway.
The new location provides more space, which translates to more art and more space for the popular Second Saturday Gallery Nights held each month.