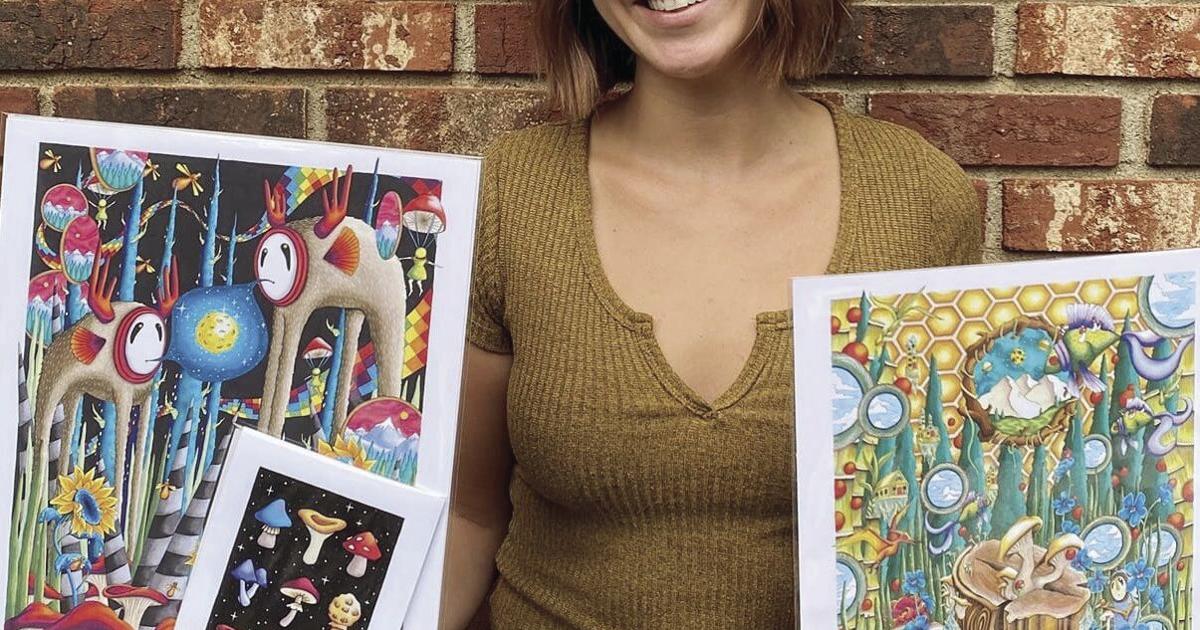 A graduate of North Lincoln High School, her artwork will be featured on Pabst Blue Ribbon | Culture & Leisure
LINCOLNTON — The work of a North Lincoln High School graduate will soon be seen around the world. Hannah Bunzey, a 2010 North Lincoln graduate, submitted her artwork to a competition sponsored by Pabst Blue Ribbon Beer Company and out of over 7,000 submissions worldwide, receives the honor of having her artwork featured on cans of Pabst Blue Ribbon beer and received $10,000. .
"I've seen other people step into the past," she said. "Another artist from Asheville took second place last year. When it happened this year and they were doing a 10 year anniversary with 10 winners, I thought it was a good time to enter because there would be a better chance of winning. I certainly didn't expect to win.
After graduating from North Lincoln, Bunzey went to the University of North Carolina at Asheville and earned a degree in fine arts with a concentration in painting. After graduating from college, she lived in Oregon for two years before returning to Asheville.
"Most of my works have a psychedelic theme," she said. "I've been making art like this since I was little. It's pure imagination. I think it stems from a love of Dr Suess books when I was a kid. Usually I do very colorful and whimsical work.
The art to be submitted to the competition had to be done in blue and white, which challenged Bunzey as she had to figure out how to incorporate her style and keep it within this limited color palette.
The young artist is currently transitioning to being able to do art full-time, thanks at least in part to winning this competition.
"I used to work in property management, and I only started doing it part-time," she said. "I plan to leave this job this summer and it's exciting. I will invest all the prize money in my new business.
The beer cans won't come out until the fall of this year.
"Asheville is known for its craft beers, but my husband and I started drinking Pabst since I entered the contest," she said. "It's quite refreshing. I don't know how the cans will be distributed, either regionally based on the winners or all the cans in one package. I'm still waiting for more details.